welcome back commanders in a new update !! ,frist of all i apologize for not updating this forum for too long time but u can say i a guy who likes to make new stuff rather than keep taking more about he has already done XD ,any way this time i'll speak shortly about how Nod mechanics within vortex will work , as you guys know vortex represents each faction as one faction only with no real sub-factions however as you play you will get more specialized with more sub-factions technology , speaking about Nod each sub-faction will be represented but two tires upgrades representing The Black Hand and Marked of Kane as you can see below :-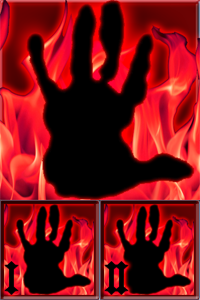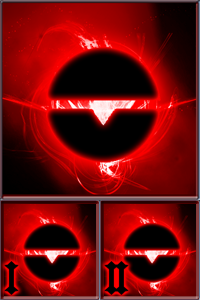 The Black Fire and The Essence of Light
every one of them as demonstrated above is divided in game to two tires or levels , in each tire u can chose only one of these sides , so in short as you advance you can turn your base into either pure MoK or BH or mixed technology depending on your game play style , generally....
The Black Fire
will enhance your infantry and flame units while
The Essence of Light
will provide more air support and enhance your laser and Tiberium weaponry technology beside that they are vital to provide more powerful units and building as the coming tech trees show :-
Buildings Tech Tree :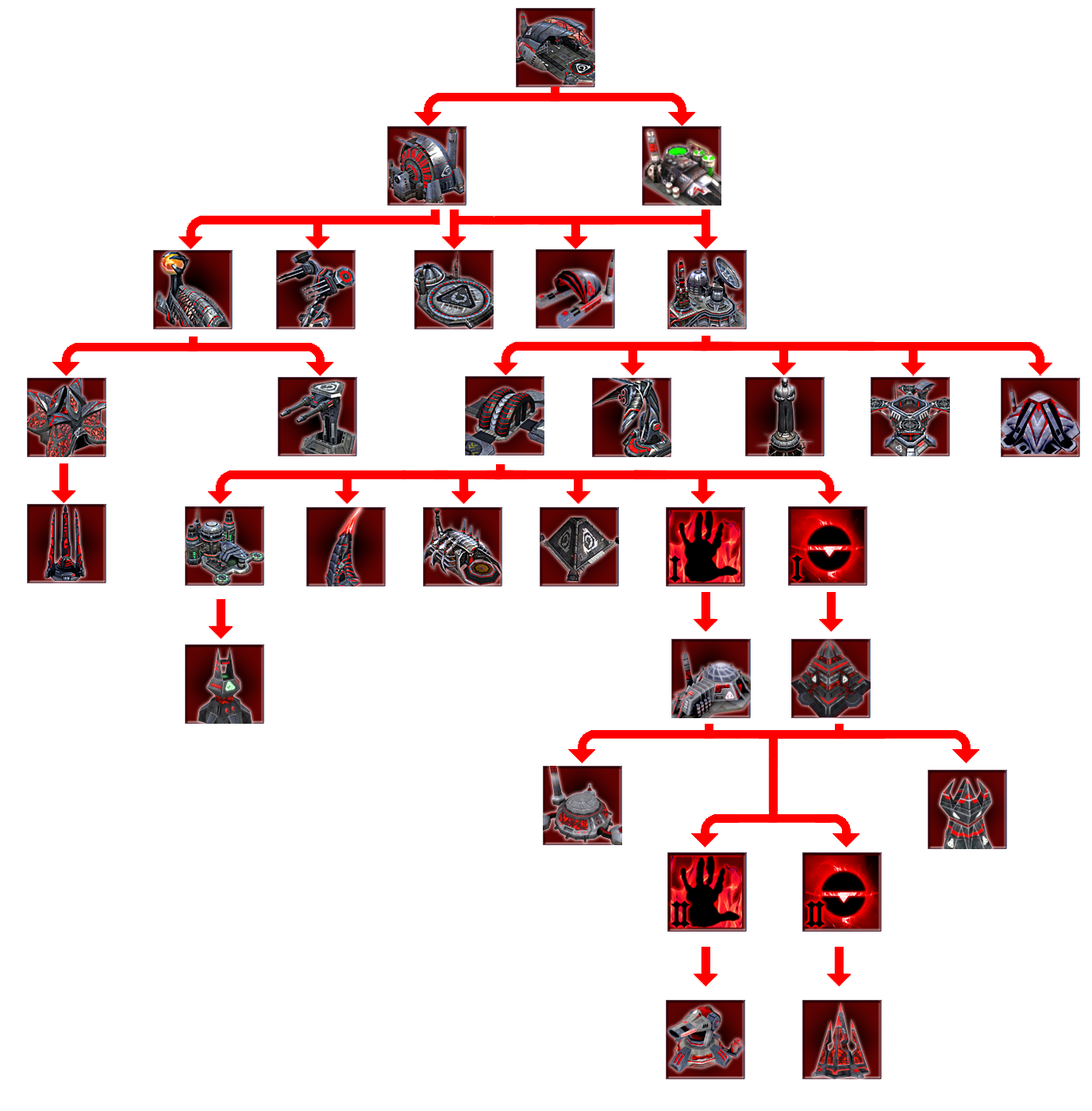 The first Tire upgrade can be granted from the MCV while the second one is granted from either one of two high tech labs , the tacitus library for MoK and the Blach Hand Battle Lab for BH and once u have chosen one there is no turning back so decide wisely , open the images in new taps to see them bigger
Infantry Tech Tree :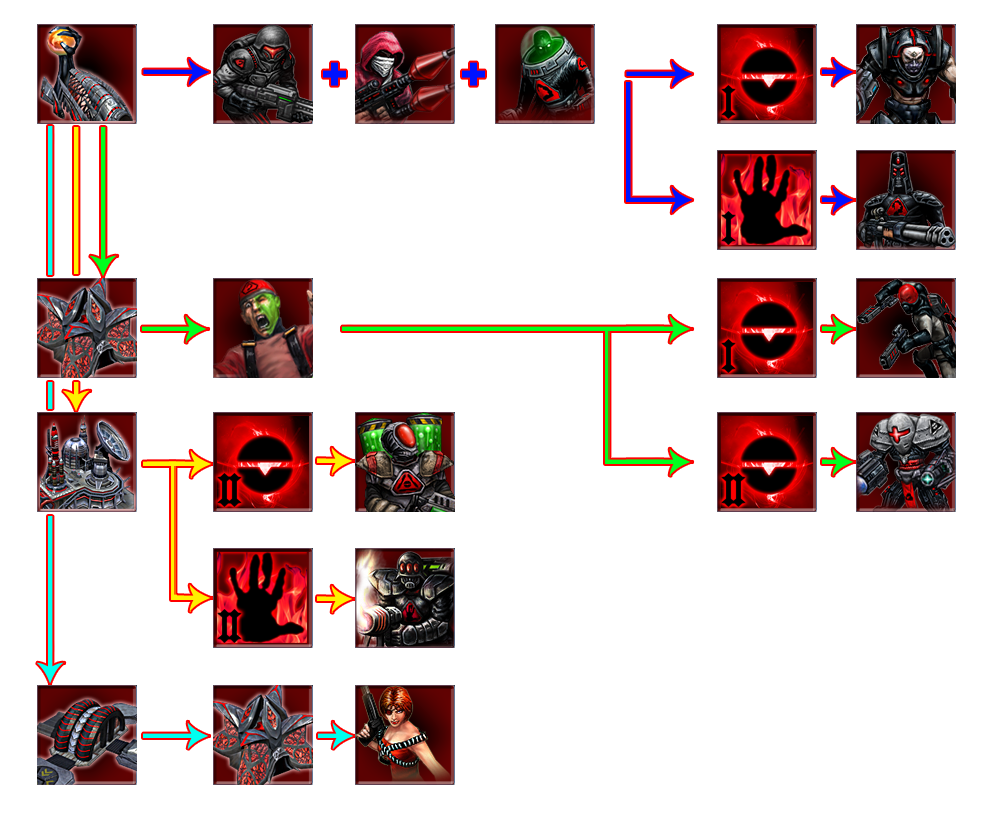 Vehicles Tech Tree :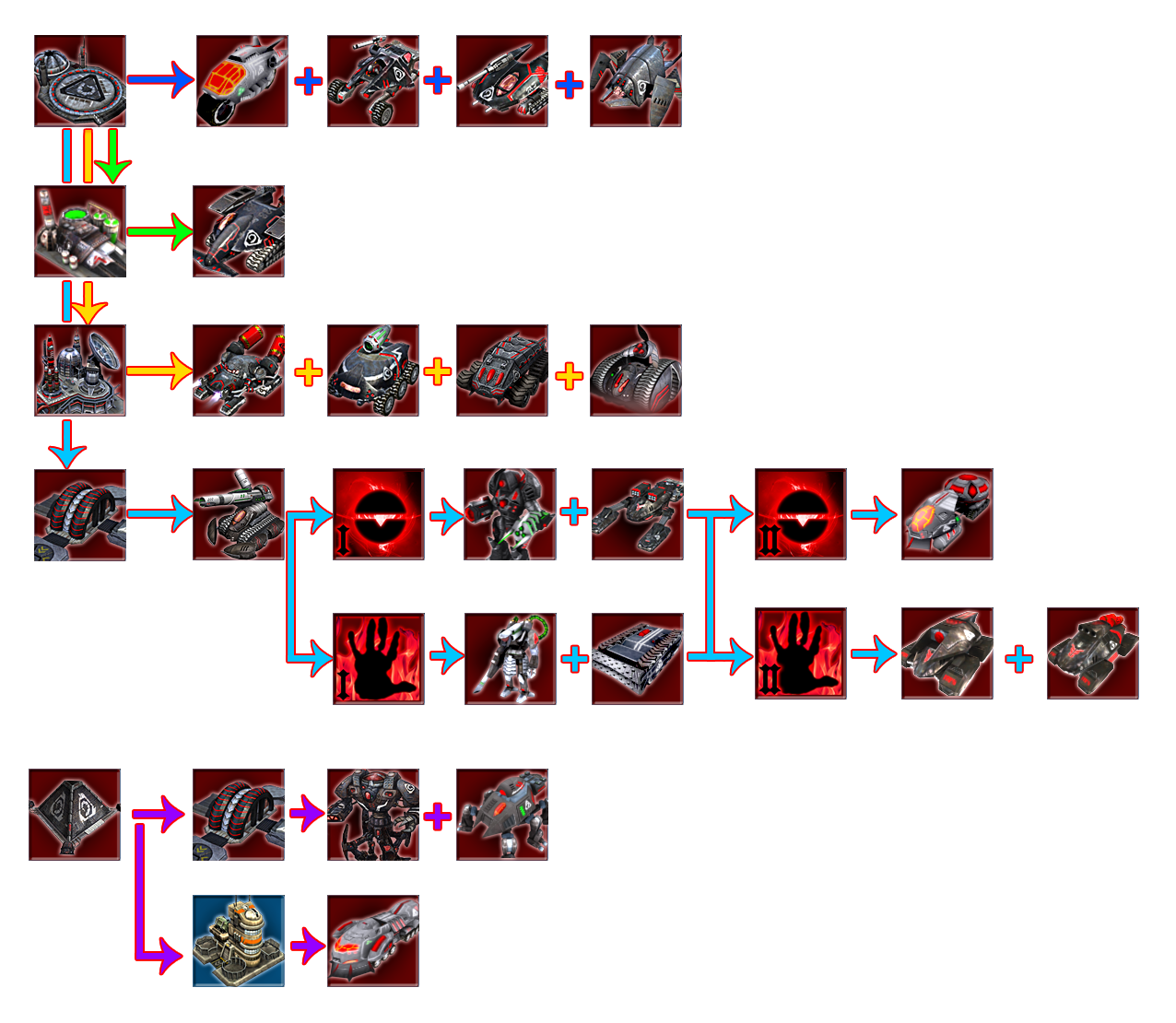 Aircraft Tech Tree :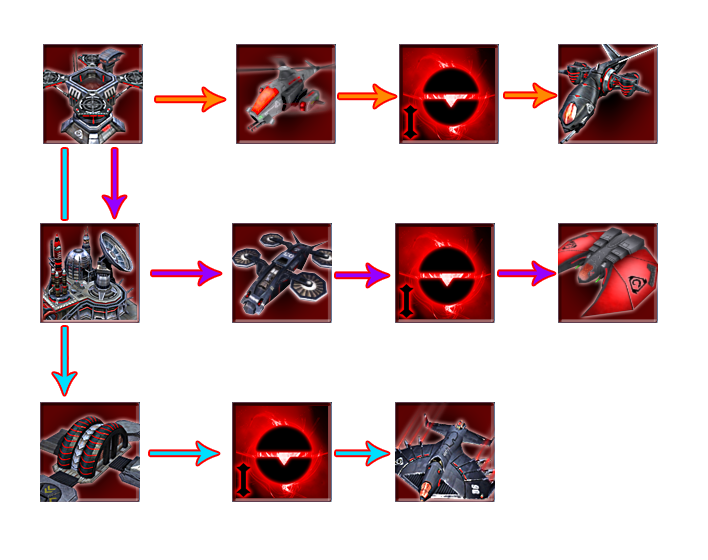 Navy Tech Tree :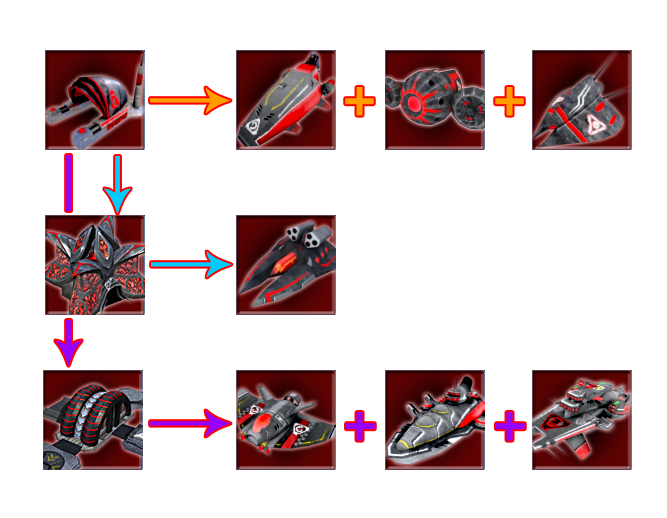 and before i forget !! , The Redeemer , Megalith and The Kraken also require level 5 general promotion to be unleashed
coming to the Mod status , we were recently working full time on fixing and enhancing nod making ready for the alpha release and here is a slight taste of these improvements
BH Rocket Silo
revamped
totally remodeled ,uv mapped and texture to fit more in nod style rather than the old ugly one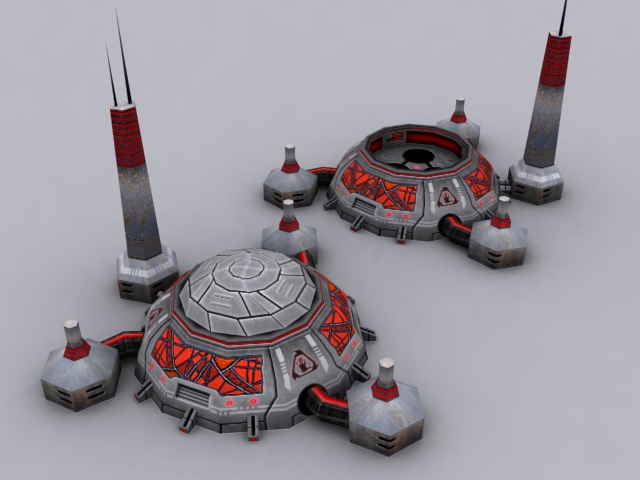 MoK mobile stealth generator
new model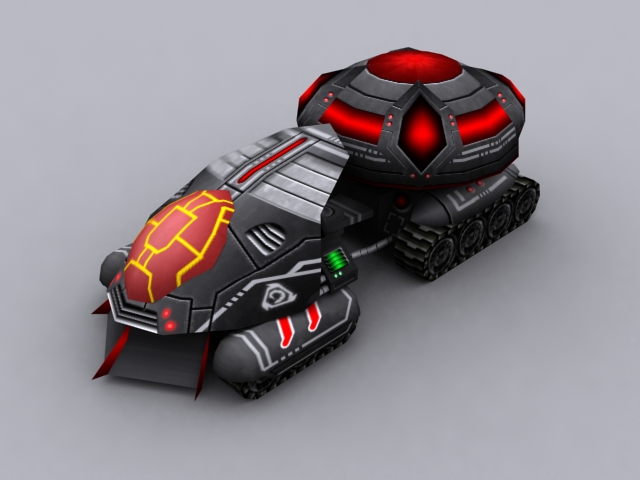 and at last the new side CommandBar nod style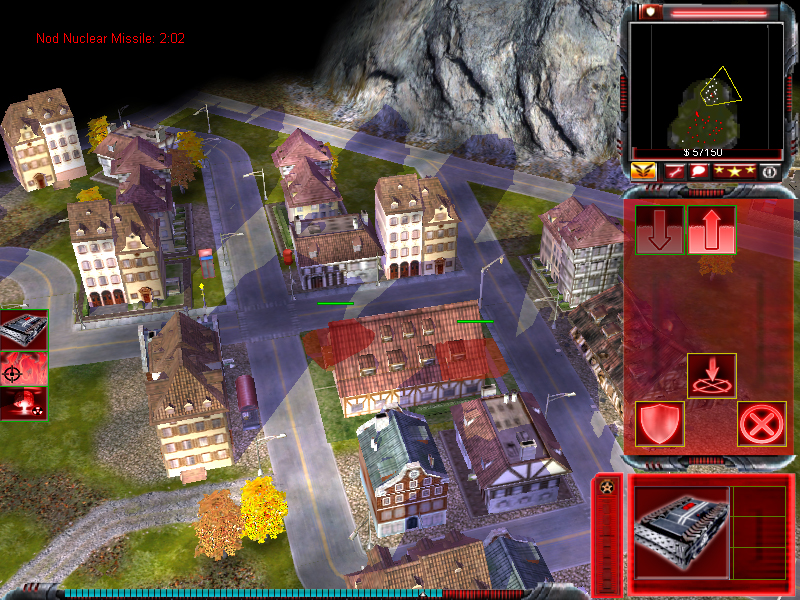 at the end all i can say we still working on the mod to the end and be patient for the release it needs a lot of work to be done and actuality we are only two guys who are working on this behemoth mod and above all of that uni starts next day from the time im writing this , so we all want to say thank you for sticking with us all this time , the mod wouldn't have survived except with this passion to it , and dont worry the alpha is coming closer and closer as time goes but its coming slowly though due to uni stuff
any way the mod need any help it can get to post its speed up , so if you are interested and have a talent you want to share with community through rhis mod then you are welcomed as one of us
currently we have these places free and need to be filled
- mappers
- sound artists
- professional coders "a history of working with other mods is required "
- 2D artists
- Digital Paints artists
- or any other talent you think it can help the mod
in this case you can Pm me with a sample of your work
FlashKnight33 signs out
Thank You for Reading and again sorry for the long silence period