late Merry Christmas and Happy new year !!!
after years frozen in the depth of real life ice lands , C&C The Vortex is back !! with new skin and more enhanced graphics than ever before
and many revamps are done to match a higher quality level
Nod Naval Yard
the core to nod naval arsenal this building is very vital if used wisely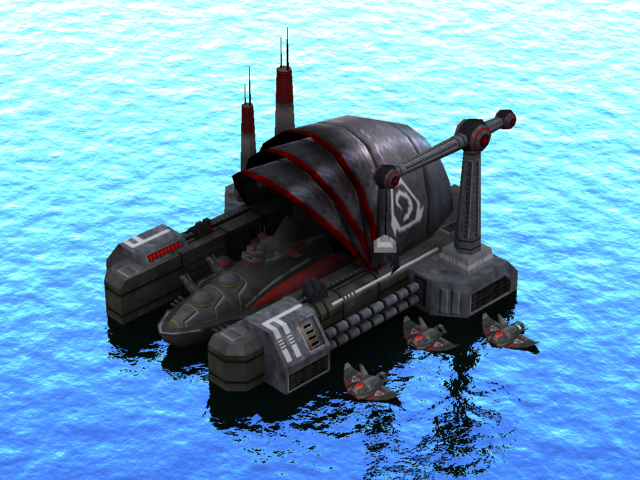 Nod Stealth Boat
nasty as a scorpion sting these ghosts are !!! the stealth boat are one of nod high tech installations in naval warfare , armed with tiberium rockets these boats can effectively hunt down enemy ships and aircrafts both alike , not just that but beside its high speed they are equipped with stealth generators staying hidden while not moving only making them the best enemy aircrafts trap if placed in the right places
GDI I.U.U.S.
the IUSS or ion up-link satellite ships the most powerful uni not just in the GDInavy but in GDI arsenal in general , it holds an ion reactor that is powerful enough to emit a destructive ion beam , however rather than firing at the enemy directly it beams it to a special ion satellite that works like an amplifying mirror reflecting it 6 times as powerful as it was in the classic ion cannon form over its targeted zones , and the front is equipped with a high tech long range optical and laser arrays Geo system to pinpoint its targets locations with high accuracy however this very expensive battleship has a very slow speed and easy target with moderate armor so don't send it to the open seas unguarded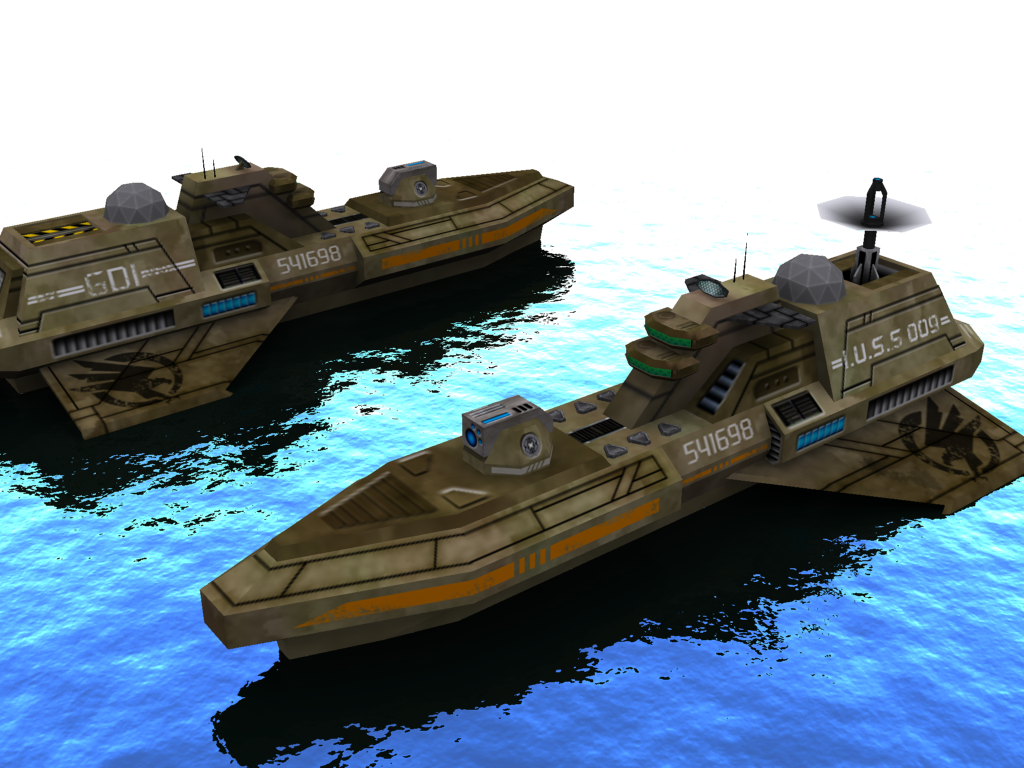 expect more soon !!